Effective Profit Increasing Strategies For Entrepreneurs
[pwal id="74075576" description="raise price"]
Raise Your Prices
The first and most obvious step to maximizing profits with your online based business is to raise your prices. Sadly, many entrepreneurs base their prices around what they think people can afford instead of taking into account their own overhead, fees for running a business and how much they need to earn for their business to start providing them with their desired freedom.
As entrepreneurs we tend to be afraid of asking for more out of the fear of being called money hungry, less customers etc. Sorry if I sound a little harsh or blunt but If you're afraid or ashamed of compensation for profit business may not be for you, maybe you should consider starting a non profit and spend the rest of your days relying on contributions from others to help everyone but yourself.
As far as less customers because of higher prices, think of it like this……
10 customers = $1,000 or 2 customers = $1,000? You're guaranteed more freedom, less stress and less hassle from the latter.
Stop being afraid to raise your prices, In the past six months my rates have increased 100%-200% and guess what? People still pay.
You're only going to get what you ask for.
[/pwal]
Give Away More Free Stuff
Now I know that this sounds like a contradiction to raising your prices but don't tune this out just yet…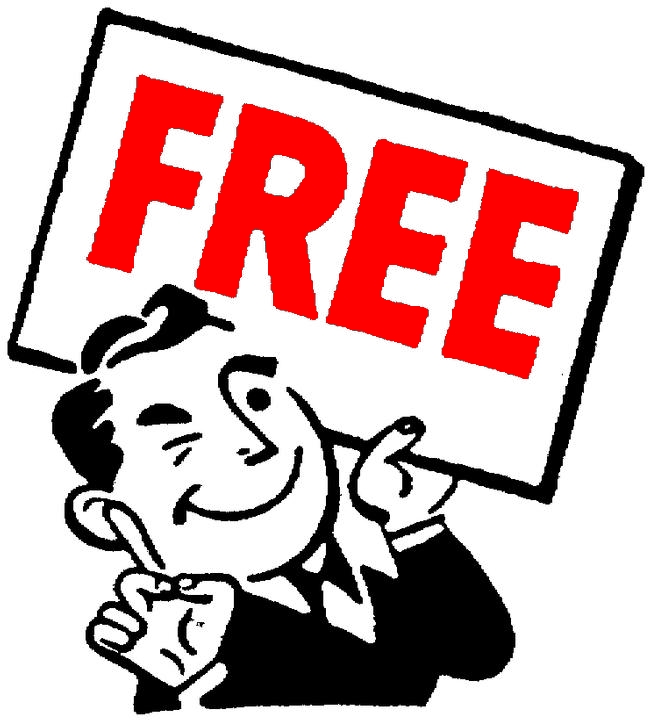 In order to be successful with raising your prices you have to pre-sell and build the anticipation of people wanting to pay more premium prices. In addition to the things that I charge for, I give away a ton of no cost and applicable value.
Some people will ALWAYS be freeloaders but for others it builds up anticipation and gets them curious about what else I have to offer or what they're missing out on by not taking advantage of my paid masterminds and consultations.
Start giving away more free value and I promise your sales will increase. Here are some of my favorite freebies to give away:
Free short pdf reports
Insightful and inspirational podcasts
Free actionable marketing tutorials
And blogs of course
These things don't take much time of effort to put together and they not only help people but help me with increasing sales and list building (which leads to more sales)
Build An Email List
If you aren't email marketing, you trippin'.
Many entrepreneurs make the mistake of using social channels for back to back promotions which at some point will become a nuisance to your network. Social media is for socializing and engaging, an email list on the other hand is a great channel for distributing various promotions.
If someone opts into your mailing list for a 20% off coupon, chances are…they want to buy or if you use your email list to further build rapport and give value someone who joined your list for a free report deciding to purchase something from you eventually is very likely.
About two weeks ago, I sent an email to a list I built for a free report on how to get started making money online about my mastermind courses and within 3 email blasts I made over $900.
Trust me when I tell you, you want to get started with your email marketing efforts immediately.
Offer Review Copies
Testimonials are a pretty big deal.
Naturally most people are followers and bandwagoners (sorry if this sounds harsh but its true). Most people will not take action until someone else does, in many cases rightfully so because rarely does anyone want to be a test dummy, they like what's tested and proven.
Offering review copies of your products and services can definitely help you maximize your profits because when other people see that what you have to offer has benefitted someone else, they'll have more confidence that it will benefit them as well.
Going about offering review copies is as easy and simple as allowing a few highly interested people a free run of your product or service. If you're a new entrepreneur, it may not be as easy seeing as though you have no following or clients anticipating your products and services so you can either offer an additional incentive or just save this idea for the future when you're more established.
Partner With Other Relevant Brands or Entrepreneurs
Partnering up with other brands or entrepreneurs for a product or service launch can turn out to be a great profit maximizer as well as allow you to gain a new fan or customer base.
Another benefit to this method is that promotions will be a lot less strenuous than doing it on your own.
Have an Early Bird Special!
Having an early bird special creates urgency for a prospective consumer to take immediate action with purchasing a product or service.
I recently released my very first product and the early bird special was $7 for a few days then $17 for a few days and then $27 on the front end.
Normally to work with me costs $147 and up so many people were extremely excited to take advantage of something valuable for a fraction of the cost.
Use A Bigger Selling Platform
Depending on where you are as an entrepreneur, utilizing a larger selling platform to launch your products and services may expose you to 10x as many sales and allow you to gain a whole new audience.
As an example, many 6 & 7 figure earners in my industry got their start releasing WSOs on the Warrior Forum and FSOs on Forum Special Offers and now, many entrepreneurs in my industry are using Udemy to score big with sales and gaining a bigger audience.
Include An Upsell
An upsell is a fancy terminology for upgrade. Having the option to upgrade to a product or service with more amenities has proven to be tried and true with maximizing profits.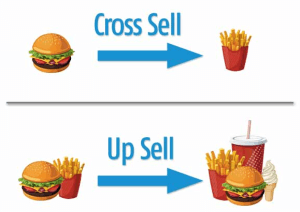 For example, I was at the nail salon the other day and the standard pedicure was $18 for $6 more dollars you can upgrade to a pedicure that includes sugar scrub and you could also choose to add on a 10 minute massage for $10.
If you purchase a domain through Hostgator or Godaddy, you'll see options to upgrade to a hosting package, SEO services, Domain protection services etc
Upsells are amazing profit maximizers and something you should definitely consider with your products or services in the future.
Did you find this blog helpful? Please share or leave comments and questions below.